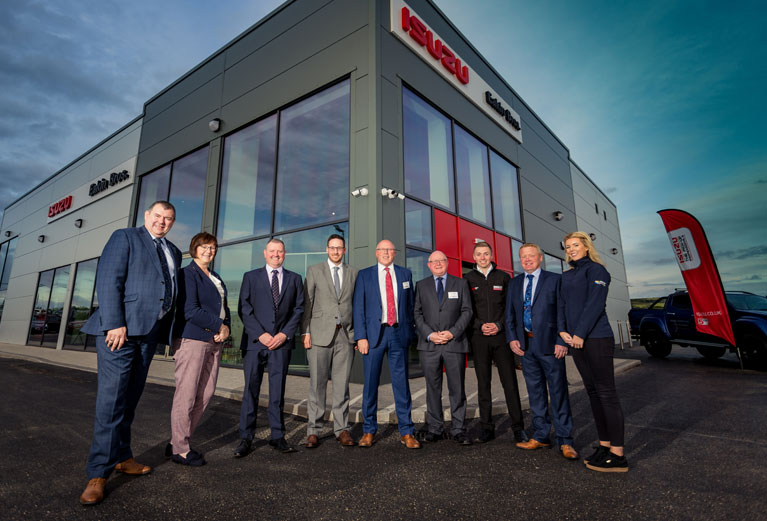 Eakins are open for business!
Last week some of the Lowry Building & Civil Engineering team attended the official opening of the brand new & purpose built Eakin Bros Ltd showroom in Maydown.
A fantastic turnout for the Isuzu (UK) Ltd dealer set a brilliant precedent for the success of their next chapter. Peter Eakin's glowing report praised our team for how we guided the construction process & the high quality of the end result. We wish the Eakin family all the best in this state of the art facility!